Rui's Tablet?
Either Rui is very small, or that is a 12-inch tablet. Also note the aspect ratio is much closer to 16:9 than the 3:2 ratio of the Note Pro. I don't think that can be any of the Surfaces.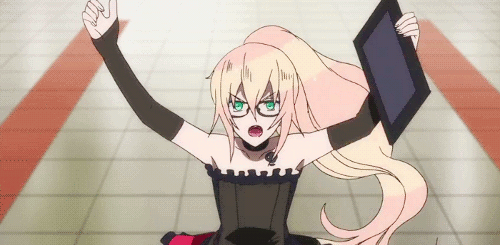 This is Rui and his tablet.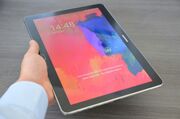 Here's a look at the Surface Pro 3 (left) and Note Pro (right).
--Notchaman (talk) 17:06, July 11, 2014 (UTC)
It could be animation inconsistency, but then again I'm not an expert on tablets. On the other hand, a picture is worth a thousand words.....Aldo The Fox (talk) 16:22, July 14, 2014 (UTC)

I stand corrected; up until this point I had not seen the tablet from the back. Now it certainly does look like a Surface, Pro or otherwise (that Windows logo couldn't be from anywhere else. Rui must be really small.  --Notchaman (talk) 13:39, July 15, 2014 (UTC)
Community content is available under
CC-BY-SA
unless otherwise noted.